Your Goals - Your Rewards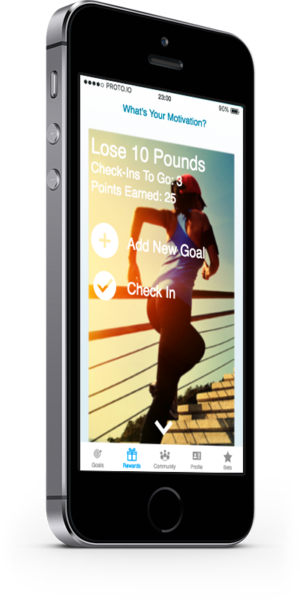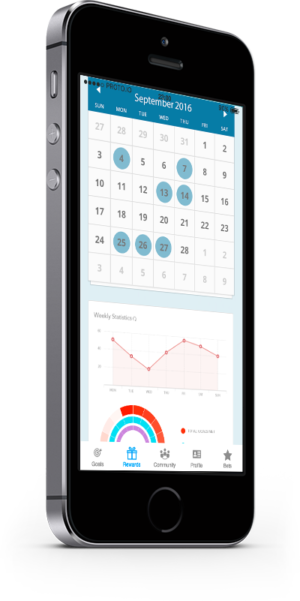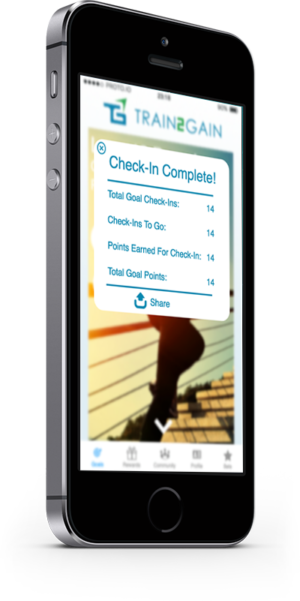 T2G will ask you "What Motivates You?"  This is for you, and for us. We want to know what will help you accomplish your goals, so we can get out there and get those rewards on our app, but maybe you didn't even know what will push you to complete your goals!
Create a Goal, choose how often you will complete it. This can be as rigorous or docile as you need it to be. Its your mind, your body, your goals. We are here to motivate you, not choose what you like to do!
Check-in. Its easy, every time you complete your goal, go into the Train2Gain app and check-in. This keeps you accountable for your achievements, and lets us know you want those rewards!
Complete and Redeem! Goals mean points. Points mean rewards! We partnered with businesses in your area to get you sweet deals on food, apparel, memberships, and anything we can find that you want! What motivates you? Let us know!
Optional – USE YOUR POINTS FOR BETTING! Bet your friends that you can complete your goals faster, or more frequent. Put points up and winner takes all. Find yourself redeeming more deals and striving for greatness!